'Homes on 30A' Tagged Posts
30a Market Trends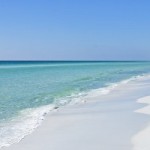 Latest housing figures are out:
The single most asked question by prospective buyers and sellers today is " what is the market doing ". This question is fueled by an overall consensus by experts in the industry that the market is definitely changing.
Here is what we know: Florida's housing market continues to demonstrate it's recovery. The figures for March show statewide median sales prices have increased for the 15th straight month. We have experienced a 9% increase over this time last year in closed sales. Pending sales in March are up 23.4% over last March. Closed sales typically occur 30 to 90 days after sales contracts are written which means that these increases are continuing to rise.
The 2 primary reasons we are seeing prices rise are the amount of inventory available for purchase is shrinking and interest rates on mortgage money remain at incredibly low levels. The Federal Reserve does not see an increase in interest rates likely for the next 12 to 18 months which further fuels the demand for home purchases. Florida Realtors Chief Economist Dr. John Tuccillo states " we expect to see inventories rise as we approach the last quarter of 2013". This means we will see these "spikes" in prices and sales begin to moderate over time which will bring stability to the market.
Overall, our real estate market here on 30A is strong and active. Prices are beginning to rise for the first time in 7 years but they remain far below 2005 levels. Mortgage financing has become more stringent with higher down payments required and full disclosure documentation from applicants which also creates a more secure real estate market.
Contact  Homes on 30a for all of your real estate needs.
Homes on 30a Sales in Watercolor for 2013
We are off to a great start again in Watercolor Florida. Homes on 30a has closed on 6 homes so far this year with another 5 under contract. We have also closed on 2 lots with another under contract. We have 7 active listings and are looking for more inventory.  If you are buying or selling a home in Watercolor, then contact the experts at Homes on 30a for all of your real estate needs 850.213.0890.
Below is an glimpse at some of the properties sold YTD:
Alys Beach has just released several new lots in the North East blocks. The prices range from the low $300′s and are a block from the Caliza Pool. Alys Beach has been very selective in how they have chosen to release lots in different areas. It has been very important to them to have construction and development going in all areas of the community and not just all in one place. Over the next 12 months the construction starts on the South side of 30a should give new buyers confidence that this community is moving in the right direction. Contact us today with any questions about Alys Beach
Scenic Hwy 30a Springtime
Well another Spring has come and gone here along Scenic Hwy 30a and we now look forward to Summer. Spring was filled with tons of people from around the United States, some that are long time visitors to the area and others who were just discovering our beautiful beaches for the first time.  Unfortunately, the weather wasn't as cooperative as usual with quite a bit of rain and cooler weather.. Apparently it didn't damper the spirits of those people here to purchase properties in the area.  30a Real Estate sales were up during the first quarter by around 9% overall. Condo sales remained steady from last year but single family homes and vacant land jumped by almost 10% from 2012.. if you are looking to buy real estate on Scenic 30a or the Miramar /Destin area, then contact the experts at Homes on 30a today 850.213.0890
Click here to View All 30a Real Estate listings
New Listing
6280 W Co Hwy 30a
Santa Rosa Beach Fl 32459
MLS #594049
$625,000
Great opportunity to own a home on the West end of Scenic Hwy 30a. This 4 bedroom 4 bath home with 2 car garage has never been rented and has gulf views from the 2nd and 3rd floor balconies. Home sits on a large lot fronting Scenic 30a with room for a pool. This would make for a great second home, full time home or investment property. Contact us today to schedule a showing 850.687.1064 or visit homeson30a.com to search additional homes for sale in Santa Rosa Beach
Watercolor Florida 2013
You always know when it is Spring Break in Watercolor Florida.. The bikes take priority over all other forms of transportation and the beaches are filled with row after row of families. This week we have a great crowd from Illinois,Indiana and Tenessee
Rosemary Beach Under Contract

$1,499,000
25 N Green Turtle
4 Bedroom
3.5 Bath
2,550 Sq ft
Don't miss your chance to own this well planned, well appointed McAlpine Design home on the Gulf side of Rosemary Beach (South of 30-A), This home offers two and a half stories of gracious living. This Charleston side yard house includes the warmth of a fireplace in the living room, hardwood floors throughout, mahogany french doors, custom cabinetry, granite kitchen counter tops, stainless steel appliances, wide two story porch and lush courtyard with fountain. The beach is just a short walk away down the pedestrian boardwalk.
Homes on 30a Puts Another Watercolor Home Under Contract
$1,499,000
3,286 Sq Footage
5 Bedroom
5.5 Baths
This stunning home, designed by Geoff Chick & Assoc., Inc., is among one of the finest in WaterColor. Offered fully furnished with a few exclusions, this 5 bedroom, 5.5 bath home includes an additional office and playroom. The open floor plan with state of the art kitchen, large screened porch and summer kitchen is ideal for entertaining guests. Situated on a fabulous home site in Wiregrass Meadows
Click Here to see other Homes for sale in Watercolor Florida
Alys Beach Wine Festival 2013
Spring is back and the 30a Wine Festival returns to Alys Beach March 9th & 10th.
The festival features seminars, a wine symposium and tastings from committed wineries such as Selby Winery, Hitching Post Winery, Loring Wine Company, Haber Family Vineyards, Bedell Cellars, Rodney Strong Vineyards, C. Donatiello Winery, and Fleur de Lis Estates French Selections. The tasting will be complimented by food favorites from Maestro 2300, Amsterdam Café, and Caliza Restaurant. On Sunday, guests will be treated to a morning rosé lunch from area favorite Café Thirty-A.
Tickets are $300 and funds will be used to benefit the Childrens Volunteer Network. For Tickets call 850.622.3200