Hindsight is 20/20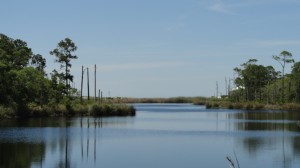 Warren Buffet once famously said that the only way to truly know when a market has reached it's highest point or it's lowest point is to look in the rear view mirror.
One of the most respected real estate data reporting services in the entire nation is the Standard & Poor/Case Schiller Home Price Indices. This group has been one of the leading measures of U.S home prices and related indexes for many years. As of March 31 of this year, we can now "look in the rear view mirror" as data available shows enough of the last 10 years to be able to evaluate where we are historically.
Let's keep this simple…
Home prices in America peaked in June/July of 2006. Between June/July of 2006 and March of 2012, the average value of homes dropped 35%. from the lowest point in March of 2012 through March of 2013, average prices have increased 12%. This puts current home prices at 2003 levels.
So, lets simplify this even more….
The Real Estate market peaked in July 2006. It reached it's bottom in March of 2012. On average, the market dropped 35% (bigger drop in areas here along the beach with higher priced second homes/investment properties). From the lowest point, the market has now rebounded 12%, back to 2003 prices