Alys Beach Wine Festival 2013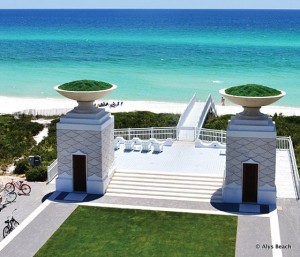 Spring is back and the 30a Wine Festival returns to Alys Beach March 9th & 10th.
The festival features seminars, a wine symposium and tastings from committed wineries such as Selby Winery, Hitching Post Winery, Loring Wine Company, Haber Family Vineyards, Bedell Cellars, Rodney Strong Vineyards, C. Donatiello Winery, and Fleur de Lis Estates French Selections. The tasting will be complimented by food favorites from Maestro 2300, Amsterdam Café, and Caliza Restaurant. On Sunday, guests will be treated to a morning rosé lunch from area favorite Café Thirty-A.
Tickets are $300 and funds will be used to benefit the Childrens Volunteer Network. For Tickets call 850.622.3200