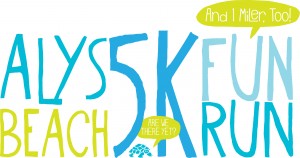 Alys Beach will hold its inaugural Alys Beach 5K and 1-Mile Fun Run on Sunday, September 2nd.
Located along Scenic Highway 30A, Alys Beach is a popular location for family beach vacations and holiday getaways, and the 2012 Labor Day weekend will be packed with fun for the entire family.
"Since health and fitness is such an integral part of life at Alys Beach, we thought a 5K Fun Run would be the perfect addition to our fall calendar of events," said Kelli Siler, Senior Events Manager at Alys Beach. "Our goal is to create a family-friendly event that our homeowners, guests and visitors to 30A and South Walton can look forward to year after year."
30A South Walton Alys Beach Architecture 300×257 Alys Beach 5K and 1 Mile Fun Run on Sept 2
Alys Beach, Florida
The 5K course begins and ends at the Alys Beach Amphitheatre, and winds throughout the 158-acre resort town, offering spectacular views the town's architecture, diverse natural habitat and stunning white sand beaches. The course incorporates the nature trail, which meanders through 22-acres of pristine wetlands on the north end of Alys Beach, as well as some of the town's newer developments and the Gulf Green on the south side of 30A.
The event will also include a one-miler just for kids. Alys Beach knows kids just want to have fun so the team created a shorter one-mile course that is kid-friendly. Parents are welcome to tag along as a chaperone, but this race is designed specifically for children age 12 and under. At the completion of the race, all participants will each receive a medal. The amphitheatre will be the race headquarters and kids of all ages will have fun cooling down in the splash fountain and playing in the oversized inflatable obstacle course. Music and Piper's Snack Bar and Charlie's Doughnuts will enhance the festive atmosphere and day of family fun.
Registration is available online through Active.com and advance pricing for the 5K Fun Run is $20 for adults and $10 for kids (ages 12 and under). The 1-Mile Fun Run is also $10 for kids ages 12 and under. On-site registration is $35 for adults. Packet pick up will be held on Saturday, Sept. 1 at Fonville Press from 10 a.m. to 2 p.m. and Sunday, Sept. 2 at the Amphitheatre from 6 a.m. to 7:30 am. The 5K Race begins at 8 am and the 1-Mile Fun Run begins 9:30 a.m. at the Amphitheatre. Due to the differing course terrains, including sand, stone, grass and boardwalks, all-terrain strollers are.