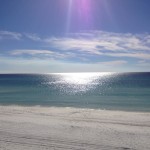 Need Homeowners Insurance for your 30a Home?
I have just finished attending a meeting called by one of the top insurance carriers here on the beach reviewing homeowner's insurance issues as we end this year and look forward to 2014. Here are a few things to ALWAYS remember about your homeowners coverage here on 30A:
Our area is on what all insurance carriers consider a barrier island.  As agents here at Homes On 30A, we ALWAYS recommend to our clients that property owners purchase flood insurance whether it is required or not. Here is the proper HURRICANE INSURANCE EQUATION as preached by our insurance experts…
HOMEOWNERS + WIND + FLOOD = HURRICANE INSURANCE
The primary flood zone classifications found here along 30A are…
A ZONE – found in lower lying areas and near creeks and lakes.
V ZONES  – beach front homes or close proximity to beach front. Lenders will require flood insurance for both A and V zone classifications.
X ZONE – low to moderate risk of flooding .2% chance. Coverage is not required in the X zone class but, as stated above, we strongly recommend that you purchase it anyway. Always remember that you do NOT have a truly comprehensive insurance coverage package without flood insurance, regardless of your flood zone classification.
Homeowners insurance is a critical part of the buying process in any part of the country but especially important here at the beach. A Homes On 30A agent will answer any questions you may have and, more importantly, refer to one of our expert insurance agents to answer questions as well.
Search 30a real estate listings
30a Homes for Sale                                         30a Condos for Sale
$200,000-$500,000                                         $200,000-$500,000
$500,000-$1Million                                          $500,000-$1Million
$1Million-$2Million                                           $1Million-$2Million
$2Million-$3Million                                           Over $2Million
Over $3Million