When it comes to the ideal beach home, choosing between a condominium/townhouse and a house can be difficult. Like with every major purchase, considering which type of home ownership that best serves your wants and needs in a beach home is key to being ultimately satisfied with your choice.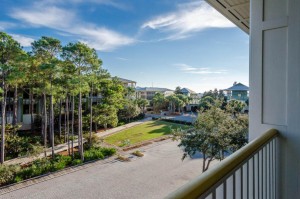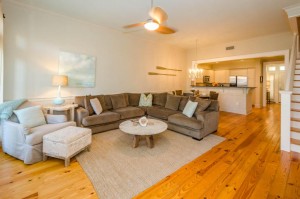 Condos are a great option for homeowners who aren't interested in maintaining the landscaping and exterior of their beach house. Additionally, condos can be more affordable than single family homes in some instances however, these instances greatly depend on where the condo is located and if it is beachfront of has a Gulf view. Another advantage to living in a condo is location. Typically, condos are located near restaurants, boutiques, and various amenities.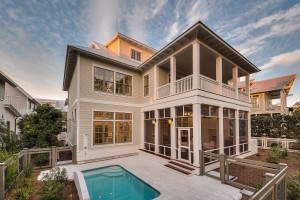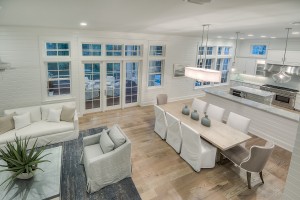 Houses are an ideal option for homeowners with large families or for multiple families purchasing the home together to share as a beach home. With a house comes more space, privacy, and options for customization as well as more space for parking. Additionally, houses offer the option and space for a carriage house, garage, private pool, or outdoor entertaining area. Houses typically cost more than condos, however, the investment in needed space is worth it.
Both homes showcased in this blog post are located in the community of WaterColor on Scenic Highway 30A in Santa Rosa Beach, Florida and are currently available for purchase. For more information on the condo featured above, click HERE. For more information on the house featured above, click HERE.