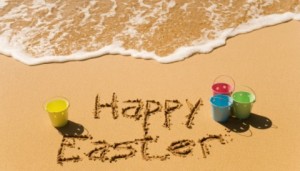 Spring is in full swing  with the Jolee Island Bunny Hop and Easter Egg Walk
April 7th
9:30am
Sandestin Golf and Beach Resort, Jolee Island
The novel mile walk, "hop" and egg hunt, sponsored by the new Sandestin Foundation for Kids will be held in the beautiful setting of the Jolee Island Nature Preserve at Sandestin Golf and Beach Resort. Children of all ages will have an opportunity to hunt for more than 4,000 eggs along the trails of Jolee Island. Eggs for the finding will be stuffed with candy, little toys, coins, cash or other special prizes. All proceeds for the event will go to the Sandestin Foundation for Kids. For more information visit www.sandestin.com/events.
Seaside Farmers Market
April 7th
9:00am-1:00pm
This weekly market brings together some of the region's best local produce, baked goods, dairy products, native plants, homemade soaps, fresh honey, and many other great selections. At the Seaside Amphitheater, behind Raw & Juicy, every Saturday from 9 a.m. to 1 p.m
Easter Egg Hunt at Rosemary Beach
April 8th
9:45
Non-denominational Church Service – 8:30 am Eastern Green (bring a low rise chair)
Easter Egg Hunt – 9:45 am Western Green (rain or shine)
Easter Brunch – Several town center restaurants will be offering a special Easter Brunch or menu