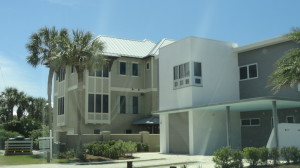 The Florida Association of Realtors has just published their most recent housing market update (July, 2013) and the figures are reflecting what we already know here along Scenic Highway 30A.  The market is gaining momentum in areas of closed sales, more pending sales, higher median prices along with a continued decline in inventory of houses for sale.  These increases mark the 19th straight month of  an increase in these key areas of the real estate housing industry state wide.
The gains for single family dwellings (houses) are in the double digits ( 20.9% closed sales, 25.9% pending sales, 18.7% median sales price over the same period last year).  In the townhouse/condominium market we are seeing increases of 16.8 in new sales, 20.7% in pending sales, 21.9% increase in median sales price over the same period last year).
The biggest concern is in the existing inventory of properties for sale.  As prices began to stabilize in 2012, the amount of new listings hitting the market began falling as predicted. This is typical market behavior. We are now seeing the level of decline leveling out for the past 3 months which could signal an increase in the levels of inventory for sale over the coming months.
The figures on short sales and bank foreclosures in the state of Florida are at their lowest point since the real estate market crashed in 2006.  We will continue to see a moderate amount of these distressed sales hitting the market but these properties will go under contract quickly as the demand for them will continue to grow.
According to Freddie Mac, the interest rate for a 30yr fixed rate mortgage averaged 4.37% during July of 2013, up from the 3.55% average recorded for the same month last year(2012).  Please note that these mortgage rates remain, by historic standards, extremely low. This will continue to encourage new buyers and repeat buyers to purchese property.
Are you interested in the 30a Real Estate market? If so, let the agents at Homes on 30a help you find your beach home