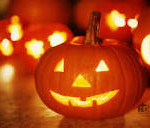 Halloween Fun on Scenic Hwy 30a
Here is a quick list of some really fun stuff that will take place along 30A this coming Thursday (HALLOWEEN) October 31st.
Halloween Party and Costume Contest at Red Bar – Get to the Red Bar in Grayton Beach on Halloween night from 6 PM to midnight for the annual halloween party and costume contest. This is a huge hit among the locals. First place in costume contest wins a Jagermeister machine, second place is $200.00, and third place is $100.00.  The Red Bar jazz band plays plays from 6:00 to 9:00 PM and DJ Vlady plays from 9:00 to close.  Jello shots are $1.00. Great way to get your freak on.
Monet Monet is having an open house on Halloween from 4:00 pm on.  Bring the kids for a "spooky" party from 4:00 to 6:00 pm for some trick or treating and a scary party in the gardens behind the building. Parents can BYOB
2013 South Walton Witches Ride – To help support The Children's Volunteer Health Network, don your scariest "witch" costume and join this coven for a frightfully good time on Halloween this Thursday.  You are invited on the Wednesday before Halloween to meet at Grayton Bar and Grill from 5:00 to 7:00 pm for registration and to pay the $15.00 entry fee. On Halloween morning at 7:00 am the witches meet at Miss Lucille's in Gulf Place and ride bikes to Butler elementary school to scare and amuse the children and then regroup at Monet Monet in Grayton Beach for a brunch and raffle.
The annual Halloween Seaside Merchants Trick or Treat party is Halloween afternoon at Seaside from 4:00 to 6:00 pm.  This is a hugely popular event for the young trick or treaters as well as parents.  All merchants will have treats for the kids, there will be "spooky" stories told by members of The Seaside Rep and Halloween games along the air stream sidewalk along 30A.  Great way for everyone to see some really cute costumes.
Happy and safe Halloween to everyone this year !!!