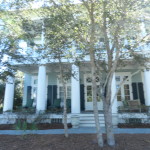 Know About Home Inspections and the Law
As anyone who has ever purchased a home knows, a home inspection by a building engineer or a certified home inspector is almost always a part of the process. There is a recent case that took place in Washington State that is worth noting.
A couple from Canada purchased a SECOND HOME in a coastal community in Washington and had the house inspected prior to closing on the purchase. The inspector found a small amount of rot and reported this to the buyers. In his report he stated that" the rot did not pose a structural problem" and the rot was repaired.  The couple then closed on the purchase without raising any other issues concerning rot in the house.  Shortly after moving in, the new owners noticed a damp smell, potato bugs and ceiling tiles separating. They then had the home reinspected and serious structural mold, rot and pest damage was discovered. It was not found in the first inspection due to the installation of new siding, trim and insulation by the original sellers. With this new inspection report in hand, the new buyers sued, charging the sellers with fraudulent concealment and negligent representation.
The court found in favor of the buyers but the buyers lost their case on appeal ! The court held that it is the buyers responsibility to be more diligent in following up on the original report. The court took a strict approach to the rule of "Caveat Emptor" or BUYER BEWARE.
It is very important for potential buyers to understand that the ultimate responsibility for the condition of a property lies with them. The court in Washington agreed with the new owners that the sellers were guilty of "egregious nondisclosure and concealment" but charged the buyers with the responsibility of exercising due diligence to the extent that would have uncovered these problems prior to closing on the purchase.
As a potential buyer here on 30A, it is important that you have a real estate agent that is knowledgeable about these issues and can guide you through the process of exercising due diligence when determining the true condition of a structure you are intending to purchase.  Agents here at Homes On 30A are familiar with case law such as the one just described and are sensitive to the pitfalls to be careful of when purchasing a home. Once again, there are many real estate agents to choose from so "CAVEAT EMPTOR" !!!