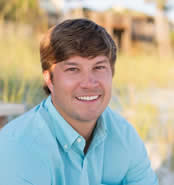 Stewart Haire
Real Estate Agent
850.687.4450
stewart@homeson30a.com
My professional life has consisted of twelve exciting years of Real Estate here in the Florida Panhandle, ten of those years here along Scenic County Highway 30-A.
I have had the pleasure of working with many of the knowledgeable Realtors here along 30-A and am forever grateful for the lessons they've taught me along the way.
After originally coming down to interview for banking jobs after getting a Finance degree from Georgia Southern University I caught the Real Estate bug in 2005 and have loved it ever since. I went on to get my MBA in Finance but never stopped selling Real Estate here and now use it mostly to talk about mortgage options along Scenic 30-A
I am from Albany, Ga, affectionately known as The Good Life City, and I
often think of all the wonderful people that still call it home. I'm very blessed to see many of those familiar faces when they come down to visit South Walton during the spring and summer.