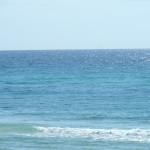 What do I need  to Know about Title Insurance
Occasionally we get asked the question; do I really need title insurance ?  The title company has conducted a search and I have a clear deed?  Here are a few things to remember about title insurance. Unlike homeowners insurance that protects in the event of fire, flood, wind etc., title insurance covers events that may have occurred backwards in time prior to the date of the policy.  There are many hidden risks that can cause a loss of clear title or an encumbrance on the title. Here is a quick list to think about:
1. Mortgage fraud     2. Seller has outstanding "personal" judgments     3. Forged or missing deeds, satisfactions not recorded     4. Erroneous wills, sudden appearance of missing heirs     5.  Liens from unpaid estate, inheritance, income, gift or real etsate taxes     6. A prior deed being ruled as "voidable" due to incompetence, hidden bankruptcy or being a minor.
One of the most common mistakes made is the human element of courthouse employees who sometimes mis record or improperly enter information in to the public record. These things happen more often than you might think.
For people who are purchasing property here at the beach, title insurance is especially important because a lot of property here is purchased by people from all over the country. A lot of property is transferred in trust's or estates which create complications and a heightened possibility for hidden risks.
Title insurance rates are set in the state of Florida by the State Department of Insurance so the need to "shop" these rates is not needed. The difference in rates from one title company to the next are minuscule.  Your Homes On 30A real estate agent will always recommend two crucial items to people buying property here….1. Flood insurance and 2. Title Insurance.
Looking to Buy Real Estate here on 30a, then call your agents here are Homes On 30a 850.687.1064