30a Real Estate Agents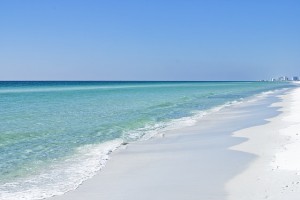 Purchasing real estate is, for almost everyone, the biggest purchase you will EVER make. The single most important decision surrounding the single biggest purchase you will EVER make is "how do I choose a real estate agent"?
First of all, there is a vast difference in the skill sets found among real estate agents. The adage in real estate is that 20% OF ALL AGENTS MAKE 80% of the commissions. Why is this? The conclusions are obvious. Here are some things to remember when choosing a real estate agent:
Ask, ask, ask !!! Find out about an agents experience; it counts. Find out how long an agent has been living in the area you are interested in. The longer, the better. How many transactions did the agent have last year? What is the average amount of an agent's sales. Does the agent spend more time on listings or with buyers? Always remember that an agent with a listing is far more responsible to the seller than to a buyer. The higher an agents average closing figure is, the more likely they are to be skilled at negotiating with discerning buyers and sellers.
A real estate agent that asks you a lot of questions is a trained salesperson. If they are not interested in you, your situation, your requirements etc. chances are good that they will try to sell you anything.
A real estate agent that advertises that they cover large areas and are expert at many areas are not expert in any area! "I specialize in beach property from Navarre Beach to Panama City Beach" is not responsible advertising and simply not true.
A good rule of thumb to remember is that one of the biggest mistakes people make is calling on a listing and choosing their agent based on who answers the phone. Not ever a good idea. That person may very well be a great agent but do your homework and check around. There is no fool proof way to find the best agent for you but asking questions and talking with friends who have purchased in the area you are looking at (referrals) is a tremendous help.
contact Homeson30a.com today