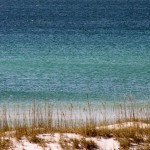 2014 is almost here and the 30a real estate market should remain strong
Remember that the Federal reserve has been purchasing $85 billion in Bonds and Treasuries each month to stimulate the economy and specifically the housing market. Last week the Fed announced that it will begin tapering its Bond purchase program by $10 billion per month. The Bonds that the fed have been purchasing are the type that home loan rates are based on.
Chairman Bernanke noted that the tapering process will continue depending on future economic trends. This process will have a big impact on mortgage Bonds and home loan interest rates as we head in to 2014.
Housing starts for November soared by 22.7% from October to 1.09 million annually.  This was the largest increase since January of 1990 !!!   We have certainly seen lot sales take off here on 30A with home builders accounting for a huge percentage of the lot purchases.  If you are a potential buyer in our market and are thinking about buying one of the many "spec" houses tha`t are currently being built, you are wise to have your Homes On 30A agent go over the pitfalls to be careful of when purchasing a house that is not yet completed.  Overall, the housing market continues to show improvement and this is a contributing factor in the Fed's decision to begin tapering its Bond purchases.
Contact a 30a real estate specialist today for the current market trends.