Homes on 30a Welcomes Dallas Woods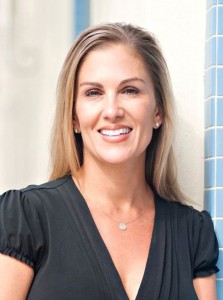 KAREN AND RANDY HOLDER OF HOMES ON 30A, LLC, THE AREAS NEWEST REAL ESTATE BROKERAGE, ARE EXCITED TO ANNOUNCE THE ADDITION OF DALLAS WOODS TO OUR SALES STAFF. DALLAS COMES TO HOMES ON 30A WITH A BACKGROUND IN REAL ESTATE SALES IN HER HOME TOWN OF ATLANTA GEORGIA AS WELL AS SEVERAL YEARS AS A TRANSACTION COORDINATOR WITH ANOTHER FIRM HERE ON THE BEACH. "WE ARE THRILLED THAT WE WERE ABLE TO BRING SOMEONE OF DALLAS'S CALIBER ON BOARD HERE. SHE WILL BE AN IMMEDIATE ASSET TO US" STATED RANDY.
DALLAS WILL BE A RESIDENTIAL SALES AGENT WITH A CONCENTRATION ON LUXURY PROPERTIES ALONG THE 30A CORRIDOR.
GET IN TOUCH WITH DALLAS:
850-499-6522
Dallas@Homeson30a.com
www.search30a.com