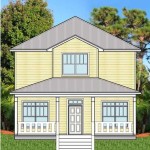 New Construction Homes for Sale on 30a
With existing home inventory at their lowest levels in several years, there is a good chance you  might be looking at Pre-Construction housing  opportunities on 30a. Builders have rebounded and been able to purchase quite a bit of vacant land over the past 18 months and new spec homes are popping up everywhere. It is very important that you have a competent real estate agent assisting you because there are many things that need to be addressed in the contracts.. These contracts are a lot more complicated due to the uncertainty of finishes and completion date expectations.. Remember these are not designed to be custom homes so it is important that if you have changes you would like to make then it will probably be considered a "Change Order".
Writing a contract on a pre-construction home requires a lot more details and very specific wording to make sure there is no confusion.. Even though you try to cover all issues, rest assured that there will be things that arise unexpectedly. This is when it is imperative that you maintain a great line of communication with the builder and your real estate agent.
Here is some advice to buyers looking to purchase a "spec" home currently under construction. Do not assume the "completion date(s) will be met. Materials are being back ordered due to the spike in building. Weather delays are common.  There are certain changes that can be made to suit your specific tastes but many changes will cost additional money.  A good real estate agent will do a better job than most in communicating between a new buyer and the builder. It is critical that you use a real estate agent that possesses good communication skills and is experienced in what to expect as construction moves forward. Failure to do this can result in unexpected costs, surprises in delays and an unpleasant buying experience.
As an experienced real estate broker/owner I am happy to share with prospective buyers the advantages and disadvantages to buying an existing property versus contracting to building a new home. The differences will always enable you to make the right decision.
Want to know about some pre-construction home opportunities on 30a then check out some of the links below
Search Real Estate Listings in The Retreat
Search Real Estate Listings in Draper Lake
Search Real Estate Listings in Forest Lakes
Search Real Estate Listings in Lakeside at Blue Mtn
Search Real Estate Listings in Highland Parks at Blue Mtn Beach
Search Real Estate Listings in Village of Blue Mtn Beach
Karen Holder
Broker / Owner
Homes on 30a
850.687.1064