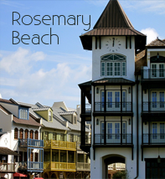 Rosemary Beach " Uncorked" Wine Festival 2012
Come to Rosemary Beach on October 20th, 2012  from 1pm- 5pm for the Second Annual "Uncorked" Wine Festival. The Festival centers around Rosemary Beach's diverse restaurants and 8 of them will be participating in this years event. Each Restaurant will prepare 3 signature dishes, each paired with its own unique wine. Guests will also be able to enjoy a "Featured" wine  selected by the chef at each location.
The restaurants participating this year are:
Amavida Coffe, Paradis Restaurant, Edwards, Cowgirl Kitchen, Summer Kitchen, Onano, Wild Olives and La Crema
Advanced Tickets may be purchased for $75 per person online at Rosemary Beach Uncorked. Tickets may also be purchased at the door for $95 per person.